A home-based business that successfully grows can be infinitely rewarding. However, you may have now reached a point where you cannot keep pace with the increasing demands for your products and services. Even if the idea of downsizing has crossed your mind, you may not wish to leave customers unserved. When scaling back your efforts is not a goal, the other option is to build a solid team of well-selected individuals to assist you.
With a home-based business, you can either hire team members to visit your home office daily and to work out of your home like you do right now, or you can hire remote workers who will operate out of their own homes. The latter option may be more practical and ideal for many home-based business owners.
A remote work team provides you and your employees with great benefits, but you need to find the right individuals for the job to enjoy superior results. The hiring process is somewhat different, and here's what you should know about it:
Self-Motivation is Most Important
In a traditional workplace, employees are regularly monitored, and they may be given direction regarding the structure of their workday. Some employees are so accustomed to receiving this type of direct instruction they will sit idly until someone gives them a specific task to complete.
A lack of initiative can be detrimental to the remote team experience. All individuals who you select to join your remote team should be self-motivated. They should take the initiative and seek projects to work on when they have a lull in their activities.
It may seemingly be difficult to screen candidates for self-motivation and personal initiative, but there are a few different ways to get insight into this area. For example, one interview question may relate to how they motivate themselves to complete projects that are dull or tedious to them.
You can also ask about what they do when they have a break in their activities. You may even take the extra step to ask them to complete a task during the interview, such as to send you a list of references with contact information. Pay attention to if this task is completed and how quickly it is completed.
Candidates who Commit to the Company are Key Micromanagement is almost a bad word in the business world today. Hovering over your employees' shoulders all day wastes time, breeds discontentment and is generally not advisable. With some employees, however, you may feel inclined to follow up regularly or to ensure that they are acting in the best interest of the company.
As you might imagine, micromanagement is not feasible with a remote team. Because of this, you need to search for candidates who can set their own goals and who will work hard on their own to achieve their goals. They also need to promote the best interest of the company through their efforts.
This can also be difficult to screen for during the interview process. Ask questions related to previous goals they have set and why they want to work with your company. Look for concrete answers rather than vague responses that lack detail.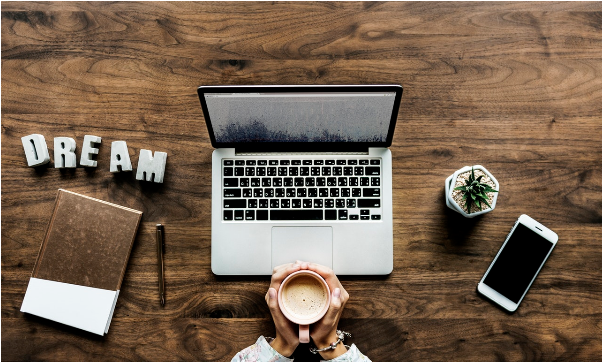 A Clear Job Description Will Help You Find the Right People
An interview is an opportunity for you to learn more about a candidate. It gives you the means to determine if that individual is a good fit for your team. It is also a time when the candidate will be screening you, learning about the company and getting more information about the position.
Because remote work experience is substantially different from a traditional work experience, you should clearly describe the position and expectations.
For example, what type of equipment will the worker need to have at home, and will your company provide it for the employee? Discuss expected work hours, time tracking methods, overtime compensation and benefits. Explain how the employee will contact you and other team members during the workday and how he or she will provide updates or status reports to others.
Also, explain the goals you want to achieve with your home-based business and what career path can they expect? Remote jobs require more motivation than regular ones and feeling as a part of something great may help your employees contribute with more heart.
At the end of an interview, the candidate should have an accurate understanding of what the position entails and what he or she is expected to do regularly.
Prepare Well for the Interview
 During the interviews, focus on how the candidates' answers align with the remote workplace experience. Remember that even individuals who have been very successful in a traditional office environment may struggle in a home work environment. Your goals for the interview should be focused on finding an individual with the right credentials as well as personal traits.
Questions related to the individual's ability to stay organized, to self-motivate and to remain disciplined even in stressful situations are important. Look for answers based on self-reliance rather than direction or motivation from a supervisor. You can also specifically ask questions related to the individual's ability to create a work schedule and manage his or her time, to complete projects independently and on time and more.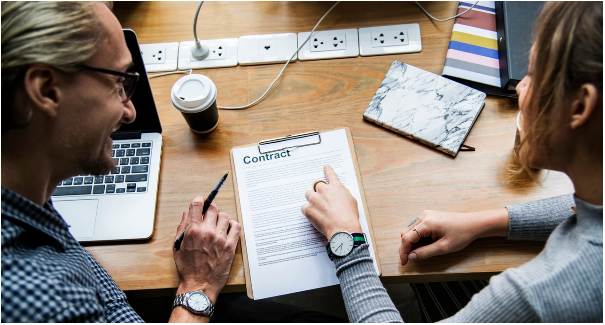 Finding Hardworking Employees

Conscientious candidates want to find a position that is well-suited for them and a company that they may be proud to work for. They want to know that they will be appreciated for their devotion and hard work. During the interview, discuss the many benefits that the position offers.
These may include tangible benefits, such as health insurance and an employer contribution for the retirement plan. You may also talk about discounts on merchandise, flex time and more. Remember that the interview is a time for you to sell the position and the company to the candidate as well as a time for the candidate to impress you.
While there are many similarities between traditional office environment positions and remote work positions, there are also major differences. Two individuals with the same professional experience and educational background may not both be as well-suited for a remote work experience.
In addition, they both may not find that this type of work experience is well-suited for them. As you search for fabulous individuals to join your team, keep each of these important factors in mind.
About the author:
Michelle Laurey produces stories on finance, entrepreneurship, and productivity. Always interested in ways which can help individuals reach full potential in life, she loves sharing her thoughts. She is a virtual assistant for a few small businesses. Outside her keyboard, she enjoys a good book, healthy food and bike rides. Reach out to her on Twitter.