EffortlessHR™ is a Tucson, Arizona based company. The company was founded by Lola Kakes, who has been a lifelong advocate for small business and realized the need for an affordable and easy-to-use employee management system.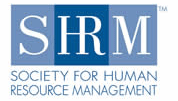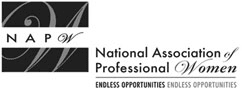 Lola Kakes, Founder

Lola has more than 30 years as a Human Resource and Corporate Compliance professional. Lola's experience includes 10 years as Executive Vice President of HR and Compliance for Keenan & Associates, the largest privately owned insurance broker in the state of California. She is recognized as a specialist in small business reporting requirements and successful management/employee relations. As an advocate for small business, Lola served as a Commissioner to The Tucson City Small Business Commission. She is a former President of the Tucson Chapter of the National Association of Women Business Owners (NAWBO). She also is an active member and contributor to the Society for Human Resource Management (SHRM). She is the author of the popular book, "If You Don't Own A Circus, You Shouldn't Be Hiring Clowns."

Aaron Queen, CTO

Aaron is an IT professional specializing in emerging and scalable technologies. He is a recognized expert in high performance, mission-critical, and high security applications. He often is consulted for his expertise in the development and application of esoteric and secure computer technologies.