The HRIS Project:
Hands-on higher education human resources program
Providing students with practical experience is an essential component in ensuring that future human resources professionals understand the needs of employees, employers, and the software used to support them.
The Tarleton State University (TSU) HRIS Project, in collaboration with EffortlessHR, has the solution.  TSU provides human resources faculty and students with practical experience in a real-life environment as part of their coursework.
TSU professor Dr. Martinson has made this pioneering hands-on curriculum available to universities, community colleges, and other educational institutions without a licensing or purchase fee.
Tarleton State University, College of Business
The Tarleton State University College of Business creates a dynamic learning environment for a diverse student population focused on developing the knowledge and skills needed to become productive contributors to the global business environment. The College of Business is fully accredited by AACSB, the premier business school accrediting body.
Why did TSU create this course?
The Practical Hands-on Human Resources IS Platform Curriculum was developed by Dr. Brian Martinson, a professor at Tarleton State University's College of Business.
Dr. Martinson was unable to find any existing program accomplishing the goals of TSU.  These objectives included:
Advance the student educational experience using practical examples of HR management and systems used in small and medium employer environments.

Work-based, experiential learning.

Learn and practice client discovery consulting.

Help small organizations understand the need for consistency in HR policies.

Manage HR platform implementation with support from university faculty and EffortlessHR.

Acquire business development skills through outreach to local businesses.
Why are we focused on small and medium employers?
Small and medium employers make the US economy run.  98.1% of employers in the United States have under 100 employees (Small Business & Entrepreneurship Council)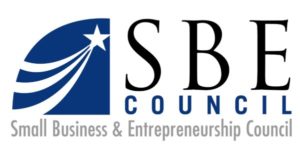 Well over 90% of US employers have fewer than 100 employees.  Dr. Martinson has found that these employers lack the personnel and financial resources to install and manage today's complex HR software platforms.  He also discovered that while his students were well prepared and had an excellent understanding of complex HR policy and employment issues, their experience with HR platforms was lacking, especially when applied to small businesses.
As a result, Dr. Martinson reached out to EffortlessHR, an easy-to-implement and efficient HR software solution 100% focused on the needs of small organizations.
What do you get with The HRIS Project?
The program consists of the following:
Full access to the course curriculum developed by Dr. Martinson.

HR policy, compliance, and HR software consulting and implementation support from TSU HRIS Project Department of Management faculty and students.

A free higher education version of EffortlessHR software for students and faculty.

Support from EffortlessHR to identify and reach out to small, local employers.

A free license to the EffortlessHR software for the small business during the student/employer engagement (about 90-120 days).

The employer can choose to license the EffortlessHR software at the conclusion of the student/employer engagement at a discounted first year rate.
If this sounds interesting, contact us via email:  
If you would prefer, please fill out the form below and we will contact you directly: