We are hiring!
(Source: https://pixabay.com/en/marketeer-kaufmann-board-set-1687065/)
At some point, you will need to publish a recruitment ad to entice potential candidates. When writing the ad, you need to be thoughtful in whatever you post to attract the right candidates for the job. Before publishing it, put in thought all the laws that you need to comply with. For instance, before writing that job post, you should be aware of your rights and responsibilities under the Federal Sex Discrimination ACT 1984. A wise tip when posting an ad is to remember that it is still an ad and you should think like a marketer.
Nail the Job Title
It goes without saying; the job title should be appealing. Make it short and eye-catching. It should be a common phrase that pops up at the top of search engine results. The title you put on your recruitment ad does not have to be the exact title the new hire will have. Use a title like "Support Ninja" instead of "Customer Support Representative" or "PR Executive" instead of "Grade 2 Global Communications Support Officer" It is usually auto-suggested for you which will enable you to have new ideas.
What is the Job Description?
Include it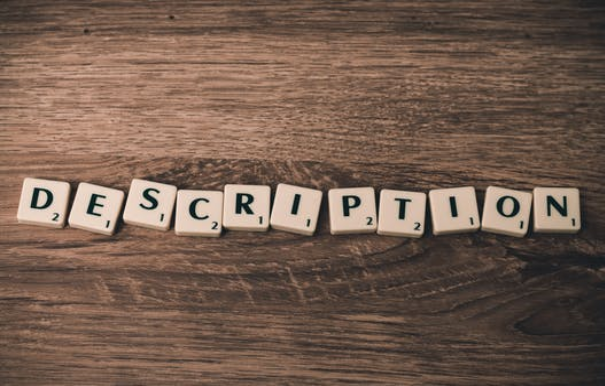 (Source: https://www.pexels.com/photo/alphabets-communication-conceptual-description-262572/)
69% of candidates will apply for a job that has a description. The description should be easy to read. Avoid using a language that may come out as discriminatory. This includes nationality, age and sex. List at least 3 primary responsibilities that the candidate is expected to undertake. Remember to not get carried away since a job description is not an ad. Focus on the benefits you offer. As well, if you have multiple job offerings, then let it be one post at a time.
Be Specific
To attract a detailed oriented candidate that will fit right into the new role, you have to be specific with the exact skills that you are looking for. This will automatically discourage the candidate who is not qualified from applying. If you can, try to include two bullet points containing the exact skills that you are looking for. This is also a sure way of receiving a manageable amount of applications.
Use Personalized Language
Talk to the reader. The language that you will use in the ad says a lot about your company. Refrain from sounding like another robot generated ad. The simple use of the word "You" tends to make all the difference in recruitment ads. Research has shown that, ads that contain phrases like "The Candidate" or "The applicant" come out cold and harsh. As much as it is an employment ad, try and sound inviting.
Use Subheads
The correct description could be a jumble of words and paragraphs. This may cost you when attracting the right candidate. Make use of subheads and bullet points. You can also streamline the ad some more by having labeled sections. This can be done by having one part for qualifications, another for the application process or even have a section for the ideal candidate. In other instances, you can use different styles of formatting such as MLA.
Location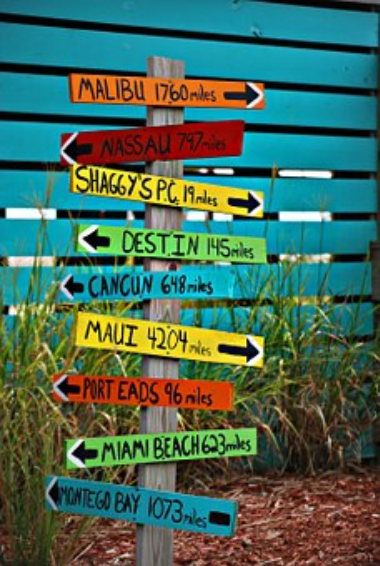 Where are you located?
(Source: https://pixabay.com/en/sign-places-travel-information-429419/)
This is an important point when you are writing a recruitment ad. Make a point in including the location. You can also add more specific information about where the job is based. This helps the candidates know in advance if they can afford the commute. In other instances, they will need to know in advance if they'll need to relocate.
Provide Information about Your Company
What is your brand? If it's not popular, then you will have to provide relevant information in what you are all about. There is nothing more discouraging for a candidate than coming across an ad for a ghost company. Do not go into too many details but the ones that count the most. You will also come out as genuine and professional.
Disclose the Pay Rates
If you want to attract interest and communicate to the right candidates, then this is an essential section to fill. By refusing to disclose this part, then you will turn off good candidates.
Rewards
You do want your recruitment ad to stand out from the rest, right? Aside from the remuneration package, don't be shy about pointing out some perks and key benefits that they can look forward to. Give them a reason to turn down a similar role from your competitor. Be careful not to exaggerate because honesty is a key virtue especially in a professional field.
Remember, rewards do not have to be financial; you can have a child daycare, team outings or even flexible work programs.
Conclusion
Even with the above guidelines, identify which site you will use to post your recruitment ad. Follow their rules and regulations. It is key to note that a recruitment ad made in compliance with the Federal Sex Discrimination ACT ensures a wide advantage with the pool of job applications. This will ensure that you will attract the best and most qualified applicants.
Author's Bio:
Kevin is a professional educator and a private tutor with over 8 years of experience. He is also a content writer for various blogs about higher education, entertainment, social media & blogging. During his off time, Kevin enjoys traveling and cooking. Feel free to connect with him on Twitter, Linkedin & Google+.