Human resources is an excellent career, offering plenty of challenge to keep your interest as well as steady pay (always a plus) and a wealth of job opportunities. As is the case with many positions within business, to advance up the ranks in HR, you typically need to accrue experience as well as additional education credentials.
However, those who find themselves in HR positions don't always expect to stay there for their entire careers. Considering that modern professionals change careers — not just hopping jobs but blazing a completely new trail — between three and seven times over the course of a lifetime, it doesn't seem prudent to advocate for a master's or doctorate in human resources. If you expect to leave HR at some point during your career, here are some alternative degree options that could serve you in other lines of work as well as the one you're currently in.
Business Administration
More than anything else, human resources is an integral part of business, which means the more you learn about how a business functions, the better you can serve your organization through HR. Business administration is a field of study intended to prepare future business leaders for their roles; it tends to provide training across a broad range of business-related areas, to include accounting, finance, economics, marketing, sales, and leadership. You can gain a business administration degree with a focus on human resources — but that is likely to pigeon-hole you in this job for the rest of your career. Conversely, with a broader business administration degree, you can climb the career ladder within HR or find positions in leadership roles in other departments. The most common business administration degree is the MBA, which you can acquire online or from any university's business college.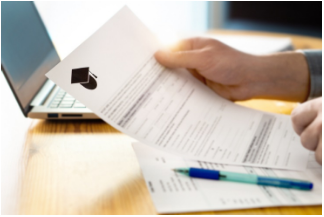 Social Work and Counseling
Much of an HR professional's job is pushing paper, but some of it does require skills more often seen in social workers and counselors. Social workers and counselors are often face-to-face with people in need, and as such, they require knowledge and skills that will help them help other people. Whenever HR interfaces with employees or prospective hires, it can be useful to have counseling or social work training. This kind of education will help you facilitate conflict resolution within an organization — and it will give you a completely new career path in a job that allows you to do good and give back to your community. Not all social work and counseling degrees are structured the same; for instance, some counseling degree programs are online. Whether you're looking for a CACREP accredited online or non-online program from a university, it's best to choose one that is ideally revered within the counseling community.
Economics and Finance
All business leaders must grapple with issues surrounding money, so HR professionals hoping to move onwards and upwards should consider some kind of training in this field. While economics and finance (and sometimes accounting) often get thrown into the same boat, the truth is that these disciplines provide businesses with different insights and thus require distinct training.
You should head in the direction of economics if you are primarily interested in the social science affiliated with financial systems. Economics focuses on the production, consumption and distribution of goods as well as macro concepts like inflation, recession, supply and demand. Large corporations often rely on economists to guide their financial decisions, especially during times of economic change. However, you can also find economist careers in the public sector or in academia.
Meanwhile, finance might be up your alley if you are fascinated by financial markets and have a passion for the study of prices, interest rates and money flow. Usually, in business, finance professionals are employed to ensure that products are priced correctly and cash flow is strong. Finance departments help leaders acquire more funding, evaluate spending proposals, invest in new ventures and perform similar tasks. You can use finance experience in upper-level HR management, but you can also pivot into a finance career with this kind of educational background.
In truth, because human resources fill in the gaps of business operations, helping every department perform optimally, you can acquire nearly any form of advanced degree and apply it to HR with success. HR professionals come from a wide range of majors, from English literature to communications and journalism to computer science and engineering. Graduate-level education is hardly different, but it can brand you in a career that you might not want to stick with for the rest of your life. Thus, while considering your next steps in education, you must think about whether HR is your passion — or whether you might like to step into new career shoes someday.