The importance of a business plan is rarely overlooked. Marketing plans are much the same, with the success of company living or dying with your marketing strategy. Yet not everyone understands the importance of strategic human resource planning, despite it being just as important as these other vital components of your business.
After all, HR is necessary for developing and maintaining the best workforce possible, which is a core component of any thriving business. Therefore, it's important to create a strategic approach to HR planning that supports the growth of your business by keeping HR working towards common their goals and improve overall performances.
Here are seven strategic steps to help create an HR that supports company growth:
Evaluate Human Resources
Knowing the current capabilities of your human resources department is essential for supporting its growth. Look at the current HR workforce and establish what it's capable of and whether this can help achieve your goals.
This will require you to evaluate the experience and skills of each HR employee to see what areas of expertise might offer. For instance, are you looking to innovate your HR department and want someone to lead a new entitative? Then check their current skillsets to see who is best-suited to help achieve your goal.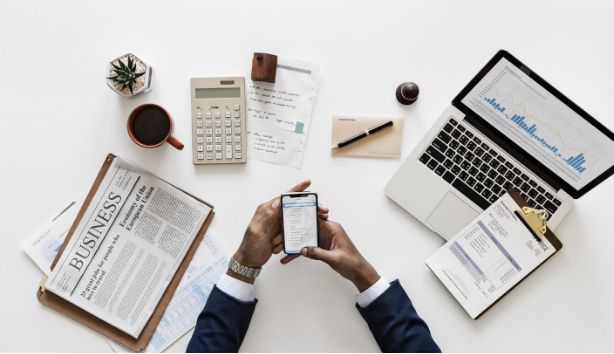 Assess the Workforce
Your evaluation doesn't stop at HR – the entire workforce should be assessed to help determine the skills and knowledge available to the business. This also means assessing qualifications, training, certification, and even things like strengths and weaknesses.
Don't leave it there though. Employees often have lesser-known qualities due to their current position within the company. For instance, you may have a data entry employee with great sales skills or someone in customer service with skills that would be well-suited to HR.
Personnel files and performance reports are typically the best places for this information, containing much of the data you need to properly assess the workforce. Look out for high ranking individuals that may be ready to develop their own skills and take on more responsibilities
Implement Employee Development Plans
Once you know what your HR and workforce are capable of, you can start to implement employee development plans as appropriate. This allows you to create a diverse workforce that has the skills and talents needed to achieve company goals and the desired growth.
This is a great step towards developing your workforce into more qualified and skilled employees capable of hitting your goals while also helping keep employees satisfied by helping their careers progress.
The best development plans should include:
Establishing operating goals (e.g. productivity, customer satisfaction, increased sales) and aligning employee development to these requirements
Talk with employees to ensure they have the necessary skills for development
Determine what new skills they need
Develop an action plan to achieve new skills
Create opportunities to apply these new skills
Embrace Innovation
When training and development of your workforce, it's a good idea to embrace innovative processes that may help to accelerate development. Training programs are constantly changing thanks to improvements in technology that improve their content, delivery, and results, so look to use technology and other innovative processes to get even better results with your HR strategies.
For example, are whiteboards and handouts an effective training tool when you can utilise innovative digital presentations, mobile applications, or live video footage published and readily available online?
There are many ways to innovate your HR strategies to get the best results when training and developing!
Use a Gap Analysis to Prepare for the Future
A gap analysis is used to determine your current resources and weighing it against what you'll need in the future. HR processes are included in this analysis, helping to identify aspects of your HR practices and infrastructures that may be lacking, especially when working towards future goals or evaluating your company's growth progression.
For example, you may discover that previous HR processes were developed years ago and are no longer appropriate for your current requirements. In this case, plans to develop processes that fit within current and future goals can be implemented.
Examining Future Resource Requirements
When your business grows, so does your workforce requirements. A thriving business not only looks to develop talent from within but also find the best people from outside of the company.
Having previously assessed your current workforce, you should have data that gives a better idea of what type of resources you may need in the future. Are there enough employees? Do they have the necessary skills? Can they help achieve business goals?
Knowing this information today can help better plan for tomorrow. You may need many new positions filled in the future, so be sure to consider what these requirements are and how you can meet them.
Implement the human resource management strategy
Now it's time to implement your human resource management strategy! Having analyzed your current human resource capabilities and setting your goals, you should now be ready to start the necessary processes to get the desired results.
Author Bio:
Barry White is the community manager at 
Signal-boosters.co.uk
, he has an interest in website usability and future web technologies, when not working he enjoys swimming, rugby, and cycling