The HR department is an essential part of any company, no matter the industry, no matter the niche. Whether you're keeping your human resources in-house or if you're outsourcing to an experienced HR firm, the key is to always find new ways to leverage the expertise of these professionals to drive your business forward on all fronts, boost productivity, and always improve your bottom line. This is especially important in those highly-competitive and ever-changing industries, such as the manufacturing sector.
In modern manufacturing, business leaders have to handle numerous processes and departments that seemingly don't have all that much in common with the manufacturing process itself, but are nonetheless vital for the long-term survival and growth of the company – one of which is HR. When your HR experts are communicating the right way and strategizing alongside with the top managers in your company, you're able to innovate processes and boost efficiency across the board. Let's take a look at some powerful ways of how HR can take your company forward as a whole.
https://www.pexels.com/photo/man-teaching-woman-in-front-of-monitor-3285203/
Devising a better recruitment strategy
In the ever-changing manufacturing landscape, finding top talent to fill every position in your company can become a cumbersome challenge. From mid and top-level managers and sales professionals, all the way to on-site workers and machinery specialists and engineers, there is a myriad of variables involved in selecting the right candidate for the right role – and we haven't even touched on the auxiliary departments such as marketing. All of this can be very confusing, but to avoid hiring the wrong person, you need to rely on your HR team.
Measuring employee performance
Given the sheer size of the manufacturing business and all of the departments and positions in the company, it can be quite difficult to track the performance of every employee over the long term. That said, it's even more difficult to transform that data into actionable reports and act on these insights in a timely manner to build your advantage and improve various processes. Your HR experts can streamline the process of employee monitoring, and combine the data derived from employee management software with their hands-on observations to come up with actionable and truly insightful reports.
What this will do is allow your HR team to come up with tactics, solutions, and possible amenities that will help your employees succeed in the long term. If you act on employee metrics without these insights from HR, you won't know how to improve their productivity and happiness, which will invariably make them less productive and perhaps even incentivize them to seek employment elsewhere. And no, simply asking employees to be more productive in order to meet your demands is not the solution, so be sure to leverage the people-first approach that your HR experts bring to the table.
Software onboarding and employee training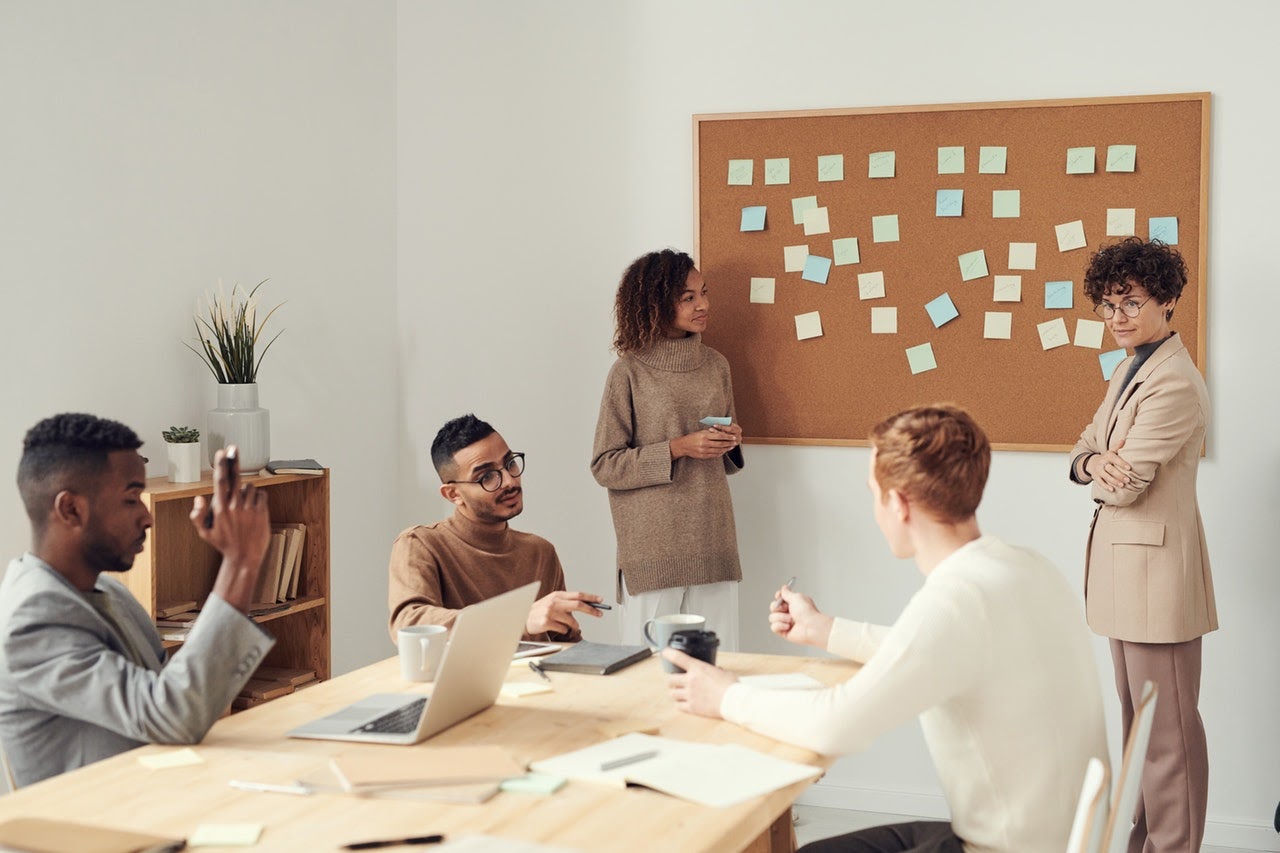 https://www.pexels.com/photo/two-women-standing-beside-brown-board-on-wall-3184296/
Given the fact that manufacturing is always changing and evolving with the technological, market, and socio-economic trends, companies are always in need of advanced software solutions that will help them manage their workflow, scale their operation, and adapt quickly without financial waste. Naturally, this can be a difficult task when you consider the fact that every employee needs to master a new piece of software in a timely manner and utilize it to its full potential.
Even though modern manufacturing software for small business has become intuitive and easy to integrate over the years, those employees who might be struggling with early software adoption might require help from HR professionals. Your HR team can conduct workshops and employee training sessions that focus on the needs of the individual, thus allowing everyone to adopt the software as quickly as possible, while leaving no knowledge gaps behind.
Providing continuous support and guidance
https://pixabay.com/nl/photos/de-arbeidswet-human-resources-3520806/
While we are on the topic of employee training, HR also has the very important role of providing continuous support and guidance to your employees. This doesn't have to involve any product or service onboarding, rather, this can simply mean keeping your employees happy in the workplace and ensuring their well-being in the face of internal and external changes.
Devising employee growth programs
Finally, one of the goals of every manufacturing business is to help their employees and key team members grow in their professional realm. That said, devising comprehensive employee development programs is not an easy task, nor is it something a business leader in this industry can take lightly. The manufacturing field is always expanding, and top-level employees have numerous job options to explore at all times, which is why it is imperative to let your HR professionals handle this delicate project.