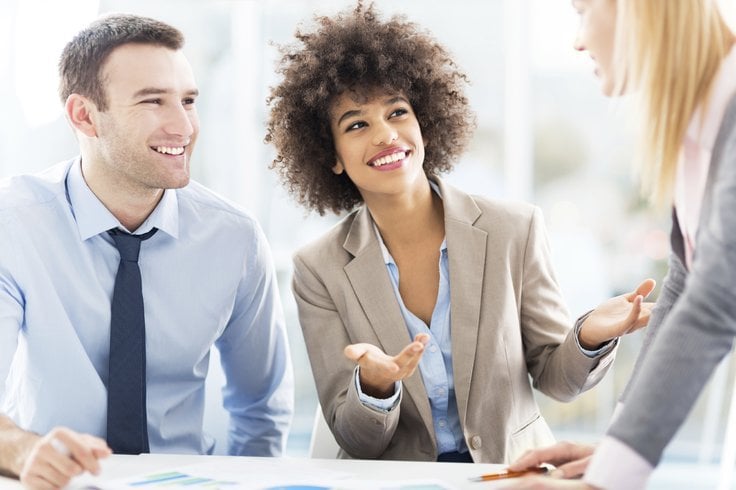 Fortunately, there are a number of ways you can circumvent this dilemma and hire top talent without having to offer the big bucks. Use these strategies to attract and hire rock stars for your small business management team.
If you want to hire top talent and secure people who will really fly with you, you simply must have a compelling mission for your business. And you must use that vision to attract the type of talent you want to build your team. If you are able to grab new candidates' attention through their emotions, then you'll be much more able to secure them as team members.
For example, a job creating computer software that has the potential to find the remedy for cancer is much more compelling than trying to increase ad click-throughs. Make sure that as you "sell" your opportunity, you are maximizing the impact it has on the lives of others.
It's true: A-players want to work with other A-players. Look for other already-successful business people to staff your executive ranks, and be sure to develop yourself as a leader as well. There are a number of professionals who can help vault your small business growth. Often a company will look for people with degrees for their most important positions, such as a master of business administration or a master of project management. These professionals will have already shown the initiative and discipline to earn an advanced degree, so they are more likely give the same effort for your business.
3. Face Them with a Challenge
There are few things more compelling to industry leaders than facing new challenges. As you conduct your interviews of new potential hires, be sure to discuss key challenges in the industry and how your company is working to solve them. Likewise, invite the individual to participate in that challenge and give the new hire the opportunity to make a difference.
4. Communicate the Potential for Growth
Leaders in the industry are always looking for progression. No one wants to be stagnant, especially when it comes to a career. Communicate the opportunity that the individual will have within the company as well as options for branching off and creating a new department.
Among other factors, hiring top talent will provide your business with an even greater opportunity for success. Use these strategies to hire rock stars for your team, and watch your business flourish.
Author Bio:
Anica is a professional content and copywriter who graduated from the University of San Francisco. She loves dogs, the ocean, and anything outdoor-related. She was raised in a big family, so she's used to putting things to a vote. Also, cartwheels are her specialty. You can connect with Anica here.