Once ready to enter the professional world, the first challenge we come across is to pass the job interview. After applying for so many jobs finally, we appear for an interview. This isn't tough but yes, it gets overwhelming at times. It's not possible to follow every tip and given advice at the last minute.
Source: Pixabay
Don't get stressed. We can read the recruiters' mind, help you confront the HR, and make you interview ready within a short notice. Follow these simple and basic last-minute rules when appearing for an interview and you are well to proceed:
Do your Homework Well
Tell me something about yourself?
The very first question majority of the interviewers ask. Before you step in, do a proper research on yourself. That means be prepared to answer questions on your relevant qualifications, family background, and interests. Know the employer needs, and state the way in which you can add value to the company.
Remember, no employer wants to know the things already mentioned in your resume. Give him more of you, something that is unknown yet exciting. If you love to travel, share some travel stories. Talk about your hobbies or sports you are good at or an NGO you had volunteered for. This will make you a unique candidate. Share your achievements at work, like how you made the client delivery possible in the scheduled deadline, how you increased the sales by 30%, or how you recruited the best of the candidates at minimal company expenses. All these stories will help the employer understand your broader level of qualifications like individuality, leadership, team spirit, and wittiness. So narrate some relevant and genuine stories.
Research the Employer
Some general questions the employer may ask you are:
Why do you want to work for our company?
What understanding do you have of our company?
So, research the company and its history, the products, services it offers, its competitors etc. to increase your chances of selection.
Research the Industry
You ought to have some knowledge about the industry you are going to work for. You must know the working style, demands, market, and complications of that particular industry. For example, if it's a web-based company, have some knowledge about the functioning of this sector.
Job seekers may also contact experts who provide business assignment help online to research the information they need. These assignment help experts are quite good in researching on different topics and can dig out interviews, business strategies, market demands, and status of different industries that you can incorporate in your interview and make a power statement.
Research the Designation
The employer will only like to hire those who can do justice to their role. So, know about the position you are applying for, ask for the job description, and go through it to make your advances. You should have a clear idea about the position, know what the person at that particular position basically does, to meet the needs of the position. This research will make you a dependable candidate in the eyes of the employer.
Dress the Best
Pick your outfit a night before and prefer wearing formals. Although, when talent speaks, the dress doesn't really matter. A neat and tidy outfit is professional and reflects your personality.
Know the Routes
Learn about the venue in advance and plan the road you have to take. This will avoid any last minute hassle or parking issue. Get to know the office directions to reach on time.
Keep your Documents Ready
One thing I would strongly suggest here is that once you start applying for jobs, keep your file ready. Have minimum 5 copies of all your important documents in hand along with your passport size photographs. This saves a lot of time and avoids any panic situation.
Make a First Impression
Arrive at least 30 minutes before the interview to do the initial formalities and relax before you enter the chamber of questions. A prospective employer is there to judge you so you have to show him your best. Have a constant eye contact, greet him politely, your body language should be confident, be positive, genuine, and energetic. Remain upright and trust yourself.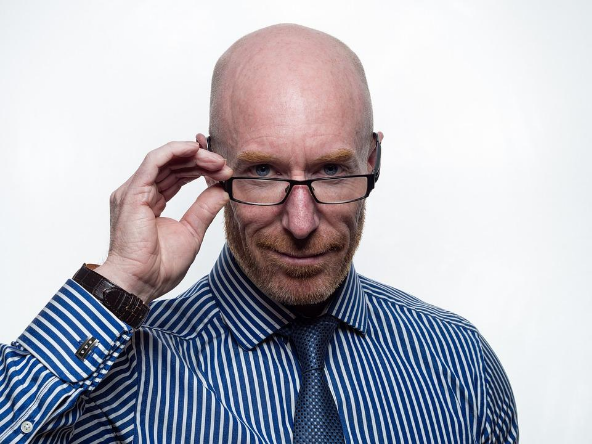 Source: Pixabay
Prepare Your Responses
I'm not saying to stand before a mirror and practice, but you can prepare the answers for the commonly asked questions. You are going to have a conversation and you don't want to sound scripted, so practice to say these responses out loud. A mock interview with a friend or family could also be taken up for trial.
A Closing Statement
A successful interview must end on an enthusiastic note, where you leave the room with all your positive traits, assuring the interviewer that you are really interested in the designation and would be an excellent fit for the job.
A Thank You Note
If you are really interested in the job and you think you had a great time inside, express your gratitude by sending a thank you e-mail, or a message within 24 hours of the interview. This is the moment to materialize your chances and exhibit your personal skills.
Finally, take a proper sleep and arrive early full of zeal. Good luck! You're now good to go.